NA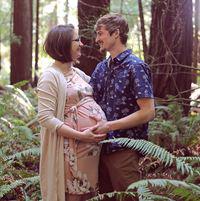 9.50
Amazing depth and sense of discovery. Amazing visuals, Long dungeons and so much to do.
Aggregate Gamer Reviews
10.0
Elden Ring is probably the most accessible game in their Soulsborne series, but it is very difficult. This difficulty and the esoteric nature of their design isn't for everyone, but if you like fantasy RPGs there is no question as to whether you should give this a try. The amount of enjoyment, excitement, wonder, and reward I have felt while playing this game is unmatched. I don't think I've ever experienced anything like it before. Elden Ring is easily the best game I've played so far this year, and I know it's early but it should be in the discussion when talking about the greatest games of all time.
9.00
A gorgeous and wonderful open world adventure full of discovery, magic, and the same threat that exemplifies FromSoftware's Souls series. Elden Ring is more than another Dark Souls Game., mixing a natural evolution of the series with an open world concept and a greater level of accessibility for those that want to experience the infamous You Died screen.
10.0
Elden Ring is a masterclass in open-world game design. FromSoftware has poetically fashioned a gorgeously haunting universe that begs to be explored. It's a quintessential action RPG and an obvious contender for game of the year.