Xbox One
Dragon Age: Inquisition
Gamer Reviews
2830 Reviews
8.67
NA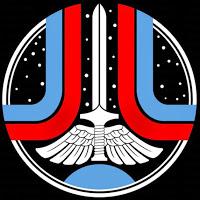 7.20
A sprawling fantasy epic. The gameplay is tight, the worlds varied and interesting, ultimately making this one of the better fantasy themed RPGs of the generation. But, the story is weak in general, and easy. I steamrolled through bosses by the halfway point, and didn't find much need to worry about my party (or care about their stories). The open world nature is filled with the points of interests and pitfalls that we'd expect. Nice that it's now frequently on sale, but and a worthy play, but not essential.
9.40
A wonderful RPG, which I think is a bit generally underrated. This game has really everything: a great and intriguing story, a gorgeously presented world and interesting and versatile characters. And most importantly it has a lot of enormous dragons!
3.00
Most overrated game I've played in a long time.
Aggregate Gamer Reviews
7.60
So, after all is said and done, Dragon Age: Inquisition will most likely suffer the same fate as its predecessors. It's a fun game that will probably never achieve a broad fan base, but there will be those that love the game and will go to great lengths to defend it with rabid aggression. All told, I was expecting more but I'm not really that surprised. I had fun and that's what counts.
8.80
Yet Dragon Age: Inquisition is one of those rare games where its flaws sound severe on paper, but often melt away when you're actually playing. We can't remember the last time we've been so thoroughly absorbed by a virtual place or so attached to a cast of characters. In that sense, Dragon Age: Inquisition is a flawed journey, but it's one that we eagerly want to return to.
9.00
Dragon Age: Inquisition is a huge game. And I'm not even sure the word 'huge' does it justice. There's so many places to go and so much to do that it's a bit overwhelming, but also refreshing that I can choose what to do, where to do it, and when. ...Inquisition is just flat out awesome -- not the most eloquent phrase to use in a review, but it's true.