Xbox One
Deus Ex: Mankind Divided
Gamer Reviews
6263 Reviews
8.78
NA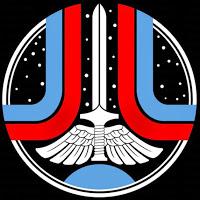 7.70
"Mankind Divided" does many many things pitch perfect. The storytelling is interesting and deep; character progression varied and dynamic; and action fluid and enjoyable. The world is "open," but not too open that it becomes tedious. Overall, it's great, but not perfect. Player choice agency isn't as deep as advertised, and the combat gets very easy once you master a few basics, discouraging experimentation. The set pieces are also underwhelming (I beat the boss by hiding in a vent and throwing grenades at him). But, it's still a worthy piece of sci-fi and should be checked out.
Aggregate Gamer Reviews
7.00
As much as the game tries to highlight different walks of life, all of the characters, even Jensen, end up looking like faceless beings used to dump lore onto the player. I like seeing games tackle difficult subject matter, but that message, while occasionally coming through loud and clear, is ultimately lost in this dull and slow-moving story. It starts off with a bang, but quickly becomes a muddled mess of politics and techno-babble.
8.50
The Deus Ex series has a great storyline, and it paints a compelling, serious vision of the future that we should all consider to be a warning, given our own divisive political climate. I love how a video game can bring up a serious subject and hold up a mirror to our own times.
8.00
I'm left with the feeling that a sequel to Human Revolution could've told a more engaging story, but at the same time I had a really great time crouch-walking through Prague. It might not be an especially surprising sequel, but it all comes together quite nicely, with solid side missions and a mix of action and stealth that lets you mess around and find your own way of doing things.