Xbox One
Deus Ex: Mankind Divided
Gamer Reviews
6266 Reviews
8.78
NA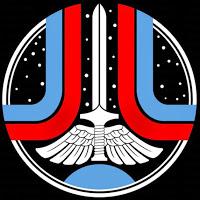 7.70
"Mankind Divided" does many many things pitch perfect. The storytelling is interesting and deep; character progression varied and dynamic; and action fluid and enjoyable. The world is "open," but not too open that it becomes tedious. Overall, it's great, but not perfect. Player choice agency isn't as deep as advertised, and the combat gets very easy once you master a few basics, discouraging experimentation. The set pieces are also underwhelming (I beat the boss by hiding in a vent and throwing grenades at him). But, it's still a worthy piece of sci-fi and should be checked out.
Aggregate Gamer Reviews
The complex and engrossing world of Deus Ex: Mankind Divided is one that sinks its teeth into you right from the beginning, and as you journey through it you never want it to let go. We had to wait awhile for it to finally arrive, but our patience was rewarded with a definite game of the year contender.
8.50
I'm left hoping that Deus Ex: Mankind Divided's developers have an aggressive post-launch plan to continue the game's story beyond its surprising endpoint. It's a mottled cherry dropped on top of a game that otherwise makes for subtly major evolutions of action-RPG spaces, and for a world as interesting as Deus Ex's, it would be a crime to leave it where it stands for another five years.
8.00
I'm left with the feeling that a sequel to Human Revolution could've told a more engaging story, but at the same time I had a really great time crouch-walking through Prague. It might not be an especially surprising sequel, but it all comes together quite nicely, with solid side missions and a mix of action and stealth that lets you mess around and find your own way of doing things.