Gamer Reviews
6250 Reviews
7.85
NA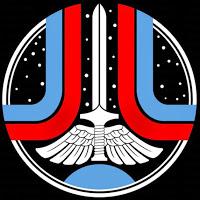 8.50
"Destiny" is a landmark experience. The quality of life and "game as a service" features weren't perfect, but the core gameplay, story, visuals, and exciting moments are outstanding. Few things are more satisfying than teaming up with friends to take on the dynamic and unique raids or PVP matches. Great stuff, and worth exploring even though the game is no longer actively updated.
Aggregate Gamer Reviews
8.00
Destiny is perhaps best described as a game of wonderful moments rather than a wonderful game. Each player will have their own anecdotes to share; for me, two in particular stand out. ...Right now, it's a frequently enjoyable, beautifully made shooter you can play with friends and strangers alike. But that's all it is.
7.00
One of the most glaring issues with Destiny is the actual length of the main campaign. ...One silver lining is that Destiny does have limited time-based events to keep players logging in. Currently this event is "The Queen's Wrath." This still points out a flaw with Destiny's end game and that is grinding out rep with factions. Yep, for all the money spent on Destiny... it still falls down to faction grinds as an endgame.
6.00
As just another game, Destiny is a confusing combination of often at-odds elements — it presents itself as ambitious, almost boastful, while seeming strangely safe and reserved. It wants to eat its cake as a shooter, and have the longevity of an MMO — but it lacks the combat sophistication of the former, and the deep well of content native to the latter.