Xbox One
Demon Slayer: Kimetsu no Yaiba - Hinokami Keppuutan
NA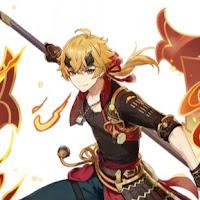 1.00
Aggregate Gamer Reviews
7.00
Demon Slayer: Kimetsu no Yaiba – The Hinokami Chronicles is a wonderful retelling of the already excellent Demon Slayer anime, even if its inconsistent story mode isn't as much fun to play as its cutscenes are to watch. Still, it's an impressive arena fighter where it counts, with combat that deftly balances depth and accessibility, but a disappointingly small roster also holds its multiplayer back from being truly great at launch.
7.00
Demon Slayer -Kimetsu no Yaiba- The Hinokami Chronicles acts as a great, fun reference database for the popular anime series but doesn't present a lot of unique traits to be memorable on its own.
7.30
Sus apartados gráfico y sonoro están a la altura de las expectativas, mientras que el ámbito técnico podría mejorar con algunos parches a modo de ajustes y retoques. En general, es un título disfrutable especialmente para fans del manganime homónimo, aunque no suponga ninguna revolución dentro del género ni nos depare sorpresas especiales.