Xbox One
Dead Island Definitive Edition
Gamer Reviews
3298 Reviews
8.39
NA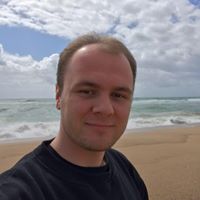 5.00
Dead Island is one most boring open world first person games that I have ever played. At the beginning it was kinda fun but after only a few hours of gameplay I got bored of it.
The fact that you are playing a zombie survial game with guns for a large part doesn't help it either. Neither the story nor the gameplay was engaging and nothing about it stuck out in a good way that I found to be intriguing or exciting so no I will never play this game again.
Aggregate Gamer Reviews
Dead Island Definitive Collection is one of the better value remastered bundles currently available, serving up one genuinely good game, one relatively crap sequel, and a reasonably enjoyable bonus game in Retro Revenge. For the cash, you could certainly do a lot worse, and few other games do zombie slaughter quite so well.
7.50
Pour la somme de 19.99€, les fans de zombies ayant manqué ce pèlerinage apocalyptique pourront enfin rattraper leur retard sur PC et consoles de 8ème génération à condition de ne pas être regardant sur l'aspect technique avec un framerate stable à 30fps et une restauration paresseuse. Cette Definitive Edition conserve malgré tout sa violence au coeur d'une aventure sanglante.
6.50
La qualità dei due titoli - sebbene dibattuta già in origine - non è stata scalfita dagli anni passati, anche per l'intatta originalità della formula ideata da Techland, ma la sostanza è rimasta identica, oltretutto per due giochi già in origine troppo simili tra loro come struttura e ambientazione.