Xbox One - DLC
Darksiders III - Keepers of the Void
NA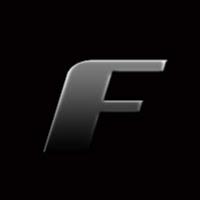 8.10
This game aint that bad but ive seen way better rpgs than this one
Aggregate Gamer Reviews
7.00
Still, if you want a reason to return to Darksiders 3, or want to start a new run through of it with additional content to freshen it up, Keepers of the Void is well worth purchasing. Its puzzles are rewarding to overcome, the combat is as entertaining as ever, and the new equipment you unlock enriches the entire game. That's a fairly successful piece of DLC in my book.
8.20
Everything about it from a mechanical, environmental, and narrative standpoint blends seamlessly into the game and it makes me wonder if it was intentionally held back as DLC. The content you get from this is incredibly worthwhile, and the challenge the bosses' present feel achievable without being frustrating. If you already own Darksiders 3 you should buy this DLC and get the full experience, but the fact you NEED the DLC to feel like you have the full game is unfortunate to say the least.
Despite enjoying Keepers of the Void, I couldn't shake the feeling that it was content cut from the main game. Content that was probably cut because it felt out of place and didn't really do anything to add to the overall experience. I enjoyed the boss battles and the new weapons that were unlocked throughout, but it never really captured my attention the way Darksiders III initially did. It does last a good 3-4 hours at least, with a few optional areas that hide goodies behind increasingly vicious enemies, so it's not lacking in content.