Gamer Reviews
22536 Reviews
9.16
NA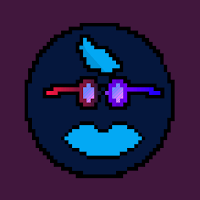 10.00
This is by far my favorite souls game. The combat is the best in the series by far the story in my opinion is harder to figure out and deeper than all of the other games, jolly CO-OP is better in this game than any other including DSR. Probably my favorite game of all time recommend it to anyone, incredibly fun gameplay. I have over 690 hours in this game 420/69 pick it up right now or else
Aggregate Gamer Reviews
8.00
Thankfully, the console versions fare much better in terms of stability. On PS4, it runs at least as smooth as Bloodborne did and with much faster load times (with the trade-off of occasionally slow-loading textures.) On Xbox One, Dark Souls III runs at a noticeably choppier frame rate and a slightly lower resolution than the PS4 build, but it's still very a playable and stable and solid port of the game.
9.00
Devout followers of the Souls series will immediately discover that Dark Souls III is in many respects more of the same, and the majority of them couldn't be happier with that judgment.
9.00
Dark Souls used to feel like a gigantic trap. Dark Souls 3, for better and for worse, feels like home. The third in the trilogy is bewitching while it lasts, but may not leave you wanting more.