Gamer Reviews
9625 Reviews
8.58
NA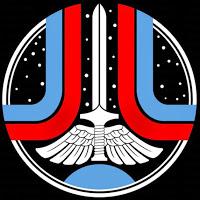 8.20
A somber, poignant, and elegant RPG whose simplicity is enhanced to tremendous effect with a few simple gameplay touches. "Child of Light" is an old-school RPG that marries what we love about classic turn-based play with modern, exciting strategy. It's a combination that really works, and when paired with the memorable story and characters, makes this a must play.
Aggregate Gamer Reviews
7.50
Child of Light is often a lot of fun, but it's simplistic nature gets in the way. This beautiful game is also hampered by bad writing and a number of irritations.
10.0
Regardless of your age or feelings toward the genre, we can't recommend Child of Light highly enough. Ubisoft Montreal has created a concise and inviting RPG that somehow manages to retain more than enough complexities to ensure a deep, rich experience for players of all types – to say that this balance is impressive would be an understatement. With exciting mechanics, a gripping combat system, and an imaginative world that's equally ominous and elegant, Child of Light constantly fires on all cylinders, sure to leave an impression that's hard to shake.