Xbox One
Call of Duty: Advanced Warfare
Gamer Reviews
4465 Reviews
7.94
7.00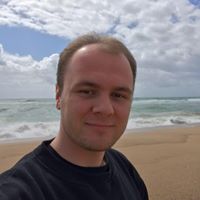 7.00
This was the first CoD game that I ever played and I got to say that it was better than what I thought it would be like.
I only played the single player but despite that I say that it was a decent fps game that you can finish after only a few hours of gameplay so it doesn't feel like a burden and the different ways to play like the classic gun fights, the stealth missions, the flying and the robot suit fight made this game feel less repetitive and more interseting.
But after the second playthrough I got bored with it and I don't see myself playing this again.
Aggregate Gamer Reviews
9.00
There's a lot to like about what Sledgehammer has done here, and it will be interesting to see how the other developers in the Call of Duty family handle their respective franchises after all the big changes Advanced Warfare has brought to the table. It's been a long time since a Call of Duty game has felt so new and foreign. With Advanced Warfare, Sledgehammer Games has managed to invigorate a once familiar franchise that was in danger of growing stale.
8.00
The last time Call of Duty had "Warfare" in its subtitle, it led to a well-received trilogy that deftly transitioned the series away from a well-trodden global conflict to modern-day combat. ...Yet for all its predictability, Advanced Warfare is a deluge of action-film bravado, and it's difficult to not be carried away by its tidal forces.
8.00
Advanced Warfare doesn't reinvent Call of Duty. It's not the same dramatic shift that we saw when the series went from World War II to the modern era. Perhaps holding out hope for something as revolutionary as Modern Warfare was when it hit back in 2007 is foolish. ...It's the best multiplayer the game has seen in some time and the whole thing totals up to a satisfying, if familiar experience.