Gamer Reviews
8706 Reviews
8.16
NA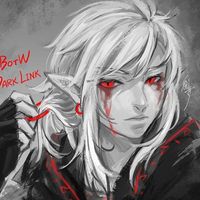 10.00
Been a borderlands fan when the first came out in 2009. I'm in love with this borderlands as much i love borderlands 2. This is a must pick up
Aggregate Gamer Reviews
8.00
In an era where every game in the genre seems determined to force you into a persistent world that's always online so you can chase the next piece of rare loot, Borderlands 3 is content to just be. Yes, it's a loot game, but it never feels like one. Borderlands 3 is content to be what it always was: a really fun co-op game that just so happens to have a lot of guns you can use. Borderlands may be leaving Pandora behind, but it hasn't forgotten its identity. It feels like itself, and in an age where everything feels like everything else, that's something special.
6.00
Borderlands 3 has finally arrived, seven years after the last numbered game in the series. But in that time, while most of us were growing older and wiser, Borderlands has doubled-down on its most prefrontal cortex obsessions. There's more loot than ever, and it's more individualized, but there's very little room for other areas of growth, like in story or character. As busy as Borderlands 3 can feel, and as much as this game expands the universe, you'll still feel like all you're doing is keeping your nose on the ground, sniffing out shiny, colorful guns.
8.00
This is a game that knows exactly what it is and who it's for, smartly building on what came before without ever compromising the series' core identity. I wish Borderlands 3's villains had been as entertaining and well crafted as the rest of the game, but putting up with their vexing influencer imitations is a small price to pay for enjoying Gearbox's heady cocktail of perfectly organised chaos.