Xbox One
Batman: Arkham Knight
Gamer Reviews
3517 Reviews
8.84
NA
8.00
Let me start by saying, that it's a great game and I'd highly recommend you to play it yourself. Why's that? First of all, the game (almost) never got boring, there was always something interesting to do, may it be following one of the many great most wanted quests or just knocking out some random thugs. The story was good, at first I wasn't really convinced if it is, but the second half made up for some of the worse parts in the first half. The characters are of course amazing, how could it be different, I mean, it's a Batman game. The villains were cool and some of them very interesting, but sadly all of them had this stupid villain prattling, it got annoying... You know, the standard "You're not going to defeat me! Bla bla bla...". On the other hand I really liked the heroes and their individual motivations. The whole Joker thing was remarkable, I enjoyed the character of Joker and it gave insight into his truly crazy mind. The ending was also very nice, especially the Knightfall Protocol. The story took some twists and turns. For a person, who played the other Arkham games, it may be a bit predictable, but for a new player it's fairly interesting, but you may not understand everything, because there are of course many returning characters. The side quests, also known as most wanted quests were for the most part quite good. There were some, who didn't have a very intriguing story, but others had one. Some also had a nice mystery feeling to them. I enjoyed completing all of them, EXCEPT THE F***ING RIDDLER. I did not complete that one, because I really didn't want to waste 10 hours of my life collecting trophies and solving riddles. I mean, you can watch the secret 100 % Ending on YouTube. But they all had pretty different gameplay and that was nice. Some were predator missions (stealth), others Batmobile missions. Batmobile: Many people say, it was overused and that's why the game was bad, but I don't agree. Firstly, I don't think it was overused, but that's my experience. And secondly, even if it was overused, it still was fun. Because it controls so well and the combat is cool. The standard gameplay (hand to hand combat) was marvelous as you're used to from Arkham games. The free flow system works almost perfectly (sometimes Batman just punches the air, instead of the thugs). It feels rewarding, if you do it right. I'm not an expert, but I watched some videos of pro players and it's crazy, what's possible. The same goes for stealth. There is a great variety in gadgets you can use. And almost every gadget is at least somewhat useful. Amazing gameplay overall. The reason, why it's such a great game, is because the gameplay never gets old. It's fun to just break every bone ;) And this gameplay is greatly packaged in a main story and some cool side missions. All accompanied by the great characters and voice actors. The music wasn't something really memorable (except maybe the main menu music), but it was nice.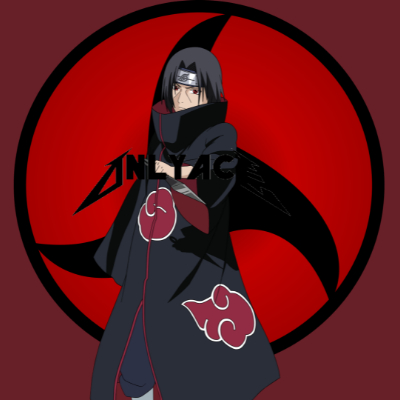 8.30
The storyline was not bad at all I loved it and especially adding one of Batmans forgotten sidekicks into the mix as the sub villain. But the batmobile is soooooo boringggggg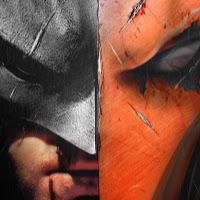 10.00
If you're a huge Batman fan it so worth it. I love every small detail and parts in the game. It is a open world game where you can drive Batman batmobile and get around the map faster I love the story line to this game I can't get over it🥰I love it it worth getting it.
Aggregate Gamer Reviews
9.00
From the variety of minigames and puzzles to the tried-and-true brawling combat the series is known for, Batman: Arkham Knight delivers. The flawless core gameplay, the beautifully designed environments, and the sheer fun of throwing yourself at the challenges of the game are fun for hours on end. This is a game that delivers more than your money's worth, and gives up precisely what fans of the series wanted: More Batman, bigger and better than before.
8.00
Luckily, Batman: Arkham Knight really shines when you're set free to roam. Gliding around Gotham City is a source of absolute joy, and I spent quite a lot of time just zipping between skyscrapers and exploring every nook and cranny. When we aren't cornered into a forced mechanic or the other, Rocksteady's latest game is doubtlessly ten-worthy. Ultimately, this game has quite a few flaws, including some unexpected ones, but the good points largely outweigh the negatives.
9.00
Simply put, Batman: Arkham Knight is an awesome game for any fan of Batman, any fan of action games, and I would even say any fan that enjoys just good games. It is easily the best entry in the series and I am very curious to see what the future holds for Batman in the Arkham universe. Do yourself a favor and get this game as quickly as possible before someone spoils it for you on the internet. It's what Batman would do.