Xbox One
Assetto Corsa Competizione
NA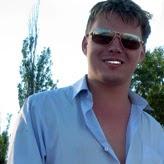 10.00
Best racing game ever, but in 2021 after several patches and using wheel
Aggregate Gamer Reviews
Assetto Corsa Competizione is in a much better state in terms of content now than when it was first released in 2019. There are more tracks and teams to choose from, and playing it with a controller is nowhere near as nightmare inducing as the console port of Assetto Corsa is. With that being said, you need to understand that this is primarily a multiplayer-centered game. There's not a lot to do by yourself in here.
8.30
Racing in wet weather looks great. The water droplets don't bead up as much as they do in Forza, which I find to be a bit more realistic as they smear just a bit as the wipers go across the glass. While driving in wet weather does require you to slow down more through the more technical sections of track, it doesn't seem to have that hydroplaning effect that happens all too often in Forza Motorsport.
8.00
It's a serious game for those serious about racing. Thankfully it'll hit most of the right notes that sim fans look for. It's just a shame that graphical fidelity has been prioritised over performance. Other than that, there's not much to dislike here unless you're a newcomer to the sport, or are stuck with playing with a controller.