Xbox One
Assassin's Creed Origins
Gamer Reviews
1236 Reviews
8.71
6.13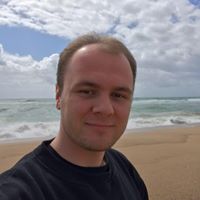 7.00
I'm going to be frank I didn't like this game. It's not that bad but it doesn't feel like a AC game and the new story and combat system was so boring and frustrating, you couldn't even kill someone with a hidden blade as easy anymore, so I will not play this game agian.

7.50
I remember hearing about Ubisoft releasing this game later than they usually do to make it better. That work definitely shines in Assassin's Creed: Origins. The world is very large and the missions are interesting. But for someone who appreciates the open-world experience as something of high priority, this game doesn't really hold up as much as others. I know the game has caves and houses but compared to games like Red Dead Redemption 2 and Legend of Zelda: Breath of the Wild, this game just gets pounded into the ground (I know it is unfair to compare this game to Red Dead Redemption 2 but it needs to at least be somewhat close). The story plot doesn't stay steady, it's like this. My son killed somebody so I'm going to kill everybody else. You sort of roam around talk to someone then go kill everybody at a certain place. The storyline especially for these types of games, needs to be well thought out, missions need to stay on the subject or all be stable and make sense to the story, and have a good reason why the player is doing what they are doing.
Aggregate Gamer Reviews
8.50
In essence, Assassin's Creed Origins is much the same game as the original Assassin's Creed, which came out a decade ago. It's a formula that people like to play, and it's certainly been honed and improved over the years. Origins is, then, undoubtedly the best iteration of this formula yet. But I yearn for a fresh approach and new ideas, something that astounds the senses as much as the wondrous world this game inhabits.
9.00
Assassin's Creed is one the greatest action-adventure franchises out there, though its hidden blades have been dulled of late from overexposure. After its brief sabbatical, Assassin's Creed: Origins enters the arena glistening in the Egyptian sun with quality and quantity. Whether you're a devout member of the Creed, someone who's fallen off the hay wagon, or even a prospective new member of the Brotherhood, this is the time to dig your blade deep into a succulent new Assassin's Creed.
7.50
Assassin's Creed: Origins offers a rich world and a compelling story at first, but it's waylaid in part by the repetitive side quests and a weaker second half. It has secrets to find, but you'll have to go looking for them — and you'll have to do a lot of grinding along the way.