Xbox One
Assassin's Creed Origins
Gamer Reviews
9820 Reviews
8.99
NA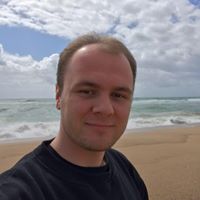 7.00
I'm going to be frank I didn't like this game. It's not that bad but it doesn't feel like a AC game and the new story and combat system was so boring and frustrating, you couldn't even kill someone with a hidden blade as easy anymore, so I will not play this game agian.

7.50
I remember hearing about Ubisoft releasing this game later than they usually do to make it better. That work definitely shines in Assassin's Creed: Origins. The world is very large and the missions are interesting. But for someone who appreciates the open-world experience as something of high priority, this game doesn't really hold up as much as others. I know the game has caves and houses but compared to games like Red Dead Redemption 2 and Legend of Zelda: Breath of the Wild, this game just gets pounded into the ground (I know it is unfair to compare this game to Red Dead Redemption 2 but it needs to at least be somewhat close). The story plot doesn't stay steady, it's like this. My son killed somebody so I'm going to kill everybody else. You sort of roam around talk to someone then go kill everybody at a certain place. The storyline especially for these types of games, needs to be well thought out, missions need to stay on the subject or all be stable and make sense to the story, and have a good reason why the player is doing what they are doing.
Aggregate Gamer Reviews
9.00
Assassin's Creed returns with an entry that moves the series forward, but also goes back to the beginning of the Brotherhood. This new entry is a bit more of an action RPG, telling the story of how Bayek of Siwa becomes the first Assassin alongside a number of intriguing side quests. Combat is overhauled, but it's still a bit muddy when fighting multiple enemies. What absolutely does work is the world itself; Egypt is beautiful and the diversity in the environments is impressive. I'm unsure if Assassin's Creed Origins will convert anyone who isn't already a fan of the series, but it does what it does well enough to join the top of the franchise.
9.00
I could go on and on about how much I've fallen in love with the setting, the improvements to the core gameplay, and the way it feels like Ubisoft have breathed new life into the franchise. The year off and restructure of the game has done wonders for it, almost bringing Assassin's Creed into the RPG territory rather than just being and action adventure game.
8.00
With Assassin's Creed: Origins, Ubisoft has found an oasis in the desert. It's refreshing, blending sensible new mechanics with an established formula; moreover, it feels as though it was designed by a team with their eyes and ears open. The rulebook was far from thrown out, but it's been burnished to an impressive sheen, and this is the best the series has been since Ezio's heyday.