Xbox 360
Transformers: War for Cybertron
Gamer Reviews
59671 Reviews
8.99
NA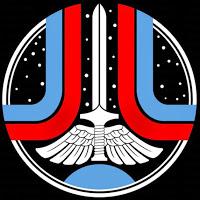 9.00
An amazing shooter--fast, smooth, crunchy, and fun; but maybe even more so: an amazing Transformers experience. "War for Cybertron" is one of the best pieces of Transformers media available. It honors the source material while expanding the mythology in meaningful and exciting ways. The shooting variety is made even more impressive thanks to the transforming mechanic, which lets you go from running and jumping to blasting through stages as a car or truck or jet. It feels so good. The multiplayer was a blast, too. Highly recommended!
Aggregate Gamer Reviews
8.50
War for Cybertron isn't a perfect game, but it fulfills my youthful fantasies in a way that has me believing the developers had a window into my boyhood imagination. If Transformers dominated your early years, you owe it to yourself to see them brought to life in the way you always dreamed.
9.00
Transformers: War for Cybertron is a crystal clear, easy-to-follow example of how to do a licensed game. High Moon didn't think of the Tranformers' abilities as a liability, as something to be shoehorned into a standard game, but rather embraced them and came away with something really special. Here's hoping the developers of the next big licensed title have the guts and creativity to follow in these Buick-sized footsteps.
6.00
That's really the best thing that can be said about Transformers: War For Cybertron. Its campaign is only worth seeing through if you're extremely curious to see how it ties into some of the other Transformers lore out there, and the multiplayer is solid, if perhaps a bit uninspired. It's a good diversion that'll keep you engaged for a few days, but don't go in expecting long-term excitement.