Xbox 360
Transformers: War for Cybertron
Gamer Reviews
59670 Reviews
8.99
NA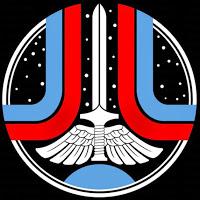 9.00
An amazing shooter--fast, smooth, crunchy, and fun; but maybe even more so: an amazing Transformers experience. "War for Cybertron" is one of the best pieces of Transformers media available. It honors the source material while expanding the mythology in meaningful and exciting ways. The shooting variety is made even more impressive thanks to the transforming mechanic, which lets you go from running and jumping to blasting through stages as a car or truck or jet. It feels so good. The multiplayer was a blast, too. Highly recommended!
Aggregate Gamer Reviews
6.00
That's really the best thing that can be said about Transformers: War For Cybertron. Its campaign is only worth seeing through if you're extremely curious to see how it ties into some of the other Transformers lore out there, and the multiplayer is solid, if perhaps a bit uninspired. It's a good diversion that'll keep you engaged for a few days, but don't go in expecting long-term excitement.
6.50
Even towering robots have difficulty hiding the many problems present in Transformers: War for Cybertron. The campaign is an arduous affair that is poorly paced and lacks variety. The only noteworthy element is being able to transform at a moment's notice, but even that seems tacked on to the stale shooting mechanics. But there is still fun buried within this game if you look hard enough. Beyond the campaign are enticing cooperative and competitive modes that are easy to lose hours to.
8.00
What could have been a generic third-person shooter is bolstered by solid gameplay and an awesome transformation mechanic that makes battles fast-paced and very mobile. The visuals and combat set pieces begin to get repetitious by the end, and the AI feels buggy, but the multiplayer is terrific fun - for the most part, it simply works well together.