Xbox 360 - DLC
Titanfall: Frontier's Edge
Trailer, Gameplay, & Screenshots
About this game
Developer: Respawn Entertainment
Summary
The battle for the Frontier continues with Frontier's Edge - the second DLC map pack for Titanfall.  In desperate need of raw materials to support Titan production at their newly established base of operations, IMC forces begin probing attacks at the edge of the Frontier, striking at smaller, lightly defended settlements. Isolated mining operations are targeted in particular for the resource rich substrate found within their dig sites. Battles at these sites spill over to the nearby port city of Export, where local Militia forces struggle to stave off the IMC. Nearly overrun, the local Militia forces fall back to the resort world of Haven and send out a distress call for help. With the First Militia Fleet still days away, the IMC forces press the attack, continuing their resurgence within the Frontier.
NA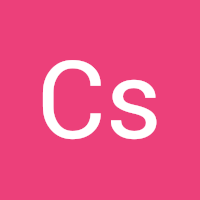 6.50
Aggregate Gamer Reviews
8.00
Titanfall is a very good shooter, and nothing has changed in this regard, but we've always thought something was missing, and perhaps that missing factor is the value that free maps would have brought to the table. But, we're not going to cry over spilt milk; it is what it is and there's nothing that can de done about that. At the end of the day the new maps in Titanfall are all decent, and if you're still playing the game, you'd do well to pick them up.
7.00
Una de las grandes virtudes de Titanfall y uno de los puntos que más se destacó en nuestro análisis es el diseño de los mapas. Brillantes, capaces de explotar al máximo las mecánicas de juego del título y que encajan perfectamente con todas las modalidades disponibles. Visto así, tres mapas como los de Frontier's Edge son una buena noticia.