Trailer, Gameplay, & Screenshots
About this game
Summary
Super Meat Boy is a tough as nails platformer where you play as an animated cube of meat who's trying to save his girlfriend (who happens to be made of bandages) from an evil fetus in a jar wearing a tux. Our meaty hero will leap from walls, over seas of buzz saws, through crumbling caves and pools of old needles. Sacrificing his own well being to save his damsel in distress. Super Meat Boy brings the old school difficulty of classic retro titles we all know and love and stream lines them down to the essential no bull straight forward twitch reflex platforming. Ramping up in difficulty from hard to soul crushing SMB will drag Meat boy though haunted hospitals, salt factories and even hell itself. And if 300+ single player levels weren't enough SMB also throws in epic boss fights, tons of unlock able secrets, warp zones and hidden characters.
Gamer Reviews
42198 Reviews
8.50
NA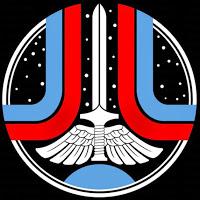 8.20
Essential platforming action. Feels great and rewards practice and skill.
Aggregate Gamer Reviews
9.00
Super Meat Boy taps into the exact kind of things I want from a video game - it's bold, challenging and, above all, rewarding. I can certainly understand how people might not be attracted to a game that takes a sadistic delight in coming up with inventive ways to frustrate players, but you'd be missing out if you let Super Meat Boy pass you by.
9.50
Unlike a lot of games from a small team, it doesn't try too hard to be different. Instead, it just strives to be the best at what it does, and it gets there. Team Meat has done more here to refine and evolve the genre that started with Donkey Kong than the real Donkey Kong sequels (including the Super Mario series) have done in ages. For that alone, I can say that Super Meat Boy stands amongst my favorite games of all time.
9.00
Even after you've hit your difficulty threshold, the system for adding free new level packs based on the PC version's level editor should offer plenty of extra entertainment. With Super Meat Boy's cornucopia of offerings and irresistible charm, you'd be hard-pressed not to get your money's worth out of this title.