Xbox 360
Sonic the Hedgehog
Gamer Reviews
112465 Reviews
7.48
NA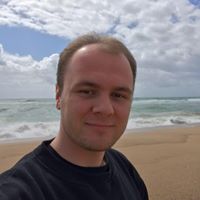 1.00
This game is without a doubt one of the biggest disappointments of my life. I was really exited about this game when I first saw the trailer but when I played it I couldn't believe how bad it was.
The story is horrible and way too dark for a Sonic game and the gameplay was terrible as well, clumsy and annoying and the side missons were the worst that I have ever seen on a video game so please believe me when I say, don't play this game.
Aggregate Gamer Reviews
4.00
Sonic either needs to be reworked from the ground up, or put to sleep. Every installment has us hoping for a return to glory, but each one further craps on the hedgehog's legacy. The redeeming qualities here are few and far between, and it's just plain not fun. If Sonic were a real person, his friends would've called for an intervention long ago. We're really worried about you, blue buddy. Get help.
3.00
Sonic fans might be able to stomach some of these issues, but they really shouldn't be tolerated. Sonic has been on a slippery slope for years and SEGA has done nothing about it, and this has culminated in what can only be described as a complete disaster. Coming from SEGA it's hard to believe and even harder to understand, as Sonic used to be 'it' as far as gaming icons were concerned. Now he's been dragged through the mud so many times that it's hard to see him ever finding his former glory.
4.80
The reinvention of Sonic the Hedgehog is a worthwhile pursuit. Having said that, any attempt will end in failure if developers forget what made the series special in the first place. Sonic fans want to rocket through loops and turns without having to struggle with camera and control problems just to say on track. But that's exactly what they'll encounter in Sonic's first outing on next-generation systems. It offers a few good ideas, and a handful of exciting moments, but none of this helps the game recover from a catastrophic loss in control.