Gamer Reviews
174563 Reviews
8.50
NA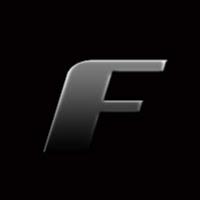 9.60
Woah, I have recently finished the game and damn it's extremely fun. I can't believe how this game feels so alive, every NPC is doing something different and the map is so much better than the first game. This game is a huge improvement from the first game and probably the best game in the series, the gameplay is awesome, the customization is totally PEAK like I can't describe how in depth the customization is for every single thing from your character to your car and the story is phenomenal with having a gritty story with chaotic action and it can be hilarious at times with the timings. The side missions and activities are fun as well and there is a lot to do throughout the city even after finishing the game! The main missions are also very good but some of the missions aren't the best but still good, I gotta say that this game is better than most GTA games imo. This game is definitely not a GTA clone, it has some similarities but it's extremely different from GTA, same thing with the first game. It's a legendary game and I would recommend it to anyone.
Aggregate Gamer Reviews
8.00
Saints Row 2 is undeniably rough around the edges, blatant with its recycling, and exhilarating in its craziness. It's a game that your brain knows has problems, but your heart doesn't care. Would this game exist had it not been for Grand Theft Auto's success? No way, but there's something to be said for being able to slice-and-dice foes with a katana, zap pedestrians with a taser, go streaking, and pump raw sewage at houses.
8.00
Saints Row 2 may not offer a sizable leap in the sandbox genre, but that doesn't diminish its fun. From beginning to end, this is one of the most fun urban chaos games out there. The controls are so tight and the combat so satisfying, you'll frequently find yourself getting distracted from the campaign as you cause terror all over the city. With great cooperative integration, tons of unique activities, and a super cool zombie mode, Saints Row 2 will keep you happily creating havoc for a long time.
8.00
We loved it, but if you're someone who takes games very seriously and are looking for a nigh-on carbon copy of GTA 4 this won't be for you. If the idea of childishly laughing every time your character speaks in a completely inappropriate voice sounds fun, or you just want a game that positively encourages you to mess around, we can't recommend Saints Row 2 enough. It's more than a little rough around the edges, but don't let that stop you from playing what is a hugely entertaining, often hilarious action game.