Xbox 360
Red Dead Redemption
Gamer Reviews
307909 Reviews
9.00
NA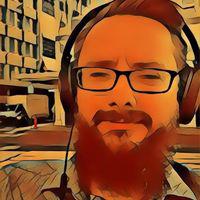 10.00
This game sucked me in and I really didn't want it to finish

9.30
Massive open world of this game on consoles like Xbox 360 and PS3 is itself an achievement. Other than a very interesting setting this game has a very good gunplay, a gripping story and lots of things to do in this massive world.

1.10
Nowhere near as good as Red Dead 2. Much Smaller map and Game play is simple and not as exciting with not as many things to do as in red dead 2
Aggregate Gamer Reviews
10.0
The Western genre has been won. Fans of the Western genre will feel as if they've died and gone to heaven and open-world gamers will be treated to an experience unlike any they've had before. This is a must-buy for any number of reasons, least of all being you'll want to tell people you own this game, as it is sure to become a classic.
9.75
To succeed where other Western games have failed, Red Dead Redemption deftly recreates a sandbox playground of a tumultuous historical period swept away by technological progress. The game perfectly captures the expansiveness of frontier life and the gritty gunplay of spaghetti westerns, rightfully earning its place alongside the great Western films and the best Rockstar games.