Gamer Reviews
16772 Reviews
8.54
NA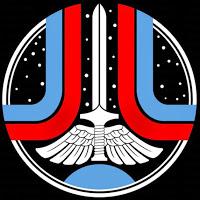 8.50
Wonderful feeling, fast-paced platforming action. "Rayman Origins" controls impeccably well, and has tons of creativity to keep you engaged. Fun from start to finish.

8.50
good and funny game
We can play with friends
Aggregate Gamer Reviews
8.50
With platformers enjoying a big resurgence in the last few years, it makes sense that Rayman: Origins has an anachronistic feel. Challenging levels, mosquito breaks, amusing multiplayer, and a hard-as-nails reward for perfectionists assures its place in the platformer pantheon. It just lacks a little of the sparkle that could've helped battle the fatigue of coaxing out every last lum
8.50
Whether you choose to approach this adventure by your lonesome or with three friends, the fact remains that this is a charming, gorgeous, and thoroughly entertaining 2D platforming experience. Rayman Origins draws a lot from the past, but it does so while managing to feel fresh and full of life. This is one worthwhile journey no matter which era it's from.
8.80
Overall, Rayman Origins is arguably the best platform game on the Xbox 360 to date. The charming and stunning TV cartoon-like visuals are simply a treat while the varied gameplay is incredibly addictive and quite the challenge to boot. The game's co-op mode is where Rayman Origins excels and is worth the price of admission alone. This holiday season, if you are looking for a platforming game that will challenge you and entertain you like no other before, then look no further than Rayman Origins.