Gamer Reviews
113567 Reviews
8.98
NA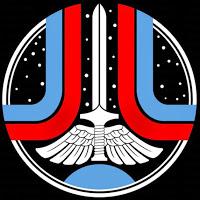 9.00
A fine conclusion to the series, even if it misses a few key beats. Mostly, it's in the new characters, who are basically there as placeholders as you're reminded how much better "Mass Effect 2's" characters are during the various reunion scenes; however, the story, pacing, and gameplay changes are top notch sci-fi. Satisfying and engaging. One of the essentials.
Aggregate Gamer Reviews
9.00
Playing through Mass Effect 3 with a canon save expanding back to the first game is a sublime experience – ultimately exceeding BioWare's original promise of a long-term gameplay legacy. Developers often say that choices made in one game will carry to the next, but never before has it been achieved on this level, providing a radically branching experience that feels as personalized as any game ever has.
9.00
A handful of bugs and dodgy moments aren't enough to drag Mass Effect 3 down. It's not perfect, but as a delivery of the package Bioware had conceived, it's pretty damn close. It's epic, exciting, fun and ultimately - above all else - satisfying. Shepard's story may be over, but I can't wait to see what this team does - and what happens to this universe - next.