Gamer Reviews
113568 Reviews
8.98
NA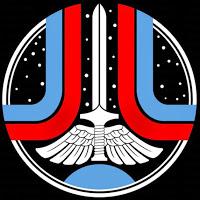 9.00
A fine conclusion to the series, even if it misses a few key beats. Mostly, it's in the new characters, who are basically there as placeholders as you're reminded how much better "Mass Effect 2's" characters are during the various reunion scenes; however, the story, pacing, and gameplay changes are top notch sci-fi. Satisfying and engaging. One of the essentials.
Aggregate Gamer Reviews
9.00
A handful of bugs and dodgy moments aren't enough to drag Mass Effect 3 down. It's not perfect, but as a delivery of the package Bioware had conceived, it's pretty damn close. It's epic, exciting, fun and ultimately - above all else - satisfying. Shepard's story may be over, but I can't wait to see what this team does - and what happens to this universe - next.
10.0
The revamped combat hits the spot, but if Bioware had fluffed the rest of the game then this wouldn't mean much. Thankfully then, it's entirely superb. Mass Effect may upset some fans, but as far as we're concerned it's the perfect finale. The narrative is brilliant, the action is fantastic, and the quality of art direction and aesthetic brings the universe to life like never before.