Gamer Reviews
168701 Reviews
9.46
NA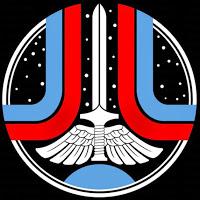 9.00
One of the best RPGs of all time. A compelling sci-fi world, memorable characters, intriguing stories, diverse dialogue and character development options ... it's the total package. Essential.
Aggregate Gamer Reviews
7.00
All in all, Mass Effect is a good game which will disappoint nearly everyone who plays it. Immensely flawed in its design choices, but absolutely fantastic in its attention to character and atmosphere, Mass Effect is enjoyable, but not a masterpiece; entertaining, but not revolutionary; epic and emotionally involving, but disappointing. It is not a great game -- but it is, generally, a good one.
9.60
Mass Effect is a powerful experience that has a lot to offer anyone who plays games as more than a casual diversion. A typical run through will take well over 20 hours depending on how closely you stick to the core missions, but it's well-paced and has hours of completely optional--but still interesting--content if you want to see everything it has to offer. It's certainly not perfect, but the minor performance issues and needlessly complex menus are like tiny specks in a celestial sea of awesomeness.
8.50
All told, Mass Effect is a great game with moments of brilliance and a number of small but significant obstacles that hold it back from reaching its true potential. But in the end, if you like RPGs and want to spend some time in an absorbing sci-world populated with a bunch of unique inhabitants, you'll definitely have plenty of fun with this one.