Gamer Reviews
168707 Reviews
9.46
NA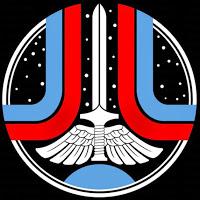 9.00
One of the best RPGs of all time. A compelling sci-fi world, memorable characters, intriguing stories, diverse dialogue and character development options ... it's the total package. Essential.
Aggregate Gamer Reviews
8.50
All told, Mass Effect is a great game with moments of brilliance and a number of small but significant obstacles that hold it back from reaching its true potential. But in the end, if you like RPGs and want to spend some time in an absorbing sci-world populated with a bunch of unique inhabitants, you'll definitely have plenty of fun with this one.
7.00
All in all, Mass Effect is a good game which will disappoint nearly everyone who plays it. Immensely flawed in its design choices, but absolutely fantastic in its attention to character and atmosphere, Mass Effect is enjoyable, but not a masterpiece; entertaining, but not revolutionary; epic and emotionally involving, but disappointing. It is not a great game -- but it is, generally, a good one.
9.60
If you're looking for a title that tells a great story, is loaded with content, has a surprising amount of re-playability due to customization, and will keep you glued to your couch, Mass Effect is a great choice. It's unfortunate that the game has a mature rating and only comes out for the Xbox 360. If you're under 17 or are a Sony snob, you are going to miss out big time. For the rest of us it's smooth sailing across a galaxy full of adventure!