Xbox 360
Kingdoms of Amalur: Reckoning
Gamer Reviews
39235 Reviews
8.50
NA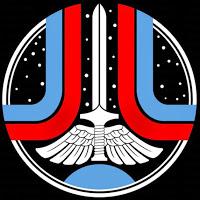 8.00
A worthy RPG adventure, focusing on moment to moment gameplay, visuals, and experience instead of a deep roleplaying experience. I had fun with its world-building and combat, and found the monsters interesting. Its open world nature becomes tedious, but the game feels and plays great. Recommended.
Aggregate Gamer Reviews
8.20
Though it leans a little too heavily on well-trod genre conventions, there's no denying that Reckoning has a whole lot to offer in terms of sheer breadth. Similarly, though the challenge tapers off dramatically toward the end, its combat is welcoming, gratifying, and hypnotic. There's been no shortage lately of all-consuming RPGs that span dozens upon dozens of hours. If you've got room on your plate for one more, Kingdoms of Amalur: Reckoning is definitely worth a look.
8.00
The world of Amalur introduced by Reckoning is - to take a cue from the psuedo-Scottish accents prevalent there - frickin' huge. You can get lost for a hundred hours or more looking in each hole and completing each side quest, but even the main story will easily gobble up a quarter of that time before you know it. Reckoning may not revolutionize the roleplaying genre, but it delivers a consistently good package that will keep you entertained throughout.
8.00
For anyone who needs little more than a sword, a shield, and some monsters to annihilate, there are few games more committed to delivery. For those addicted to looting dungeons and crafting increasingly arcane magic gloves, there are few games more willing to serve the goods. For those who want an RPG free of pretense and utterly devoted to indulgence, Kingdoms of Amalur: Reckoning is your game.