Xbox 360
Insanely Twisted Shadow Planet
Trailer, Gameplay, & Screenshots
About this game
Summary
Based on the work of Michel Gagné (and first seen in a series of interstitials Nickelodeon), this unique action game features entirely unique graphic design and bizarre yet familiar gameplay designed in the style of a shoot-em-up game.
Gamer Reviews
16983 Reviews
7.50
NA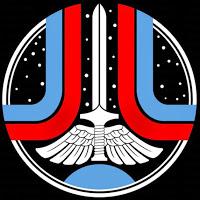 7.70
Satisfying and stylish twin-stick shooting. Metroidvania-type progression adds plenty of depth, exploration, and options. Worth checking out!
Aggregate Gamer Reviews
8.00
But that's only a minor issue among Insanely Twisted Shadow Planet's otherwise glowing qualities. Having completed my little alien's adventure, I have tunneled through rock, encountered masses of strange and wonderful creatures, delved the deeps of an underground sea and literally turned the world upside down. Having done this, I want more.
8.00
Insanely Twisted Shadow Planet is a brief but striking title, one that doesn't outstay its welcome, perfectly pitched at the digital market. This unique environment pulses and ripples and burrows in a cascade of thick lines and solid blocks of rich colour, and creeping through its isolated and hostile corridors makes for an unexpected summer delight
8.00
Insanely Twisted Shadow Planet may not offer the depth or distraction of the standouts in this specific subgenre, but it still effectively scratches the same itch as those games, and it does it with style. While it's hard to resist wishing that there were more of this game to experience, it's just as easy to enthusiastically appreciate what's already here