Gamer Reviews
543832 Reviews
9.00
NA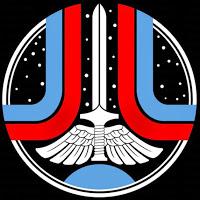 8.90
The definitive Halo game? Probably, it combines everything that made its three predecessors awesome, adds more variety and options and tools, and gives us a mostly intelligible story and characters.
Aggregate Gamer Reviews
10.0
A likable if cliché ensemble cast and a well-told tale of a hopeless battle against overwhelming odds help make the Halo: Reach campaign Bungie's finest. The gunplay is great and very nicely varied, the new Armor Abilities give you plenty of ways to tackle most encounters, and your foes are as intimidating - and as lethal - as they've ever been. Aside from some minor technical hurdles like occasional slowdown, it looks great, and plays like the best parts of all four Halo games up until now.
9.50
Halo: Reach is a fantastic package, with several core components that on their own can outclass many other games. The campaign is excellent, backed by solid storytelling and a powerful audio-visual experience. The competitive multiplayer is familiar, yet brand new with a lot more options and a faster pacing. And the cooperative Firefight arcade mode has finally met its potential. Whether you like playing with friends like me or you're more of a lone wolf, Halo: Reach has evolved to the point where it'll make everyone happy.es
9.30
The gameplay tweaks are many and most hit the mark without sacrificing that Halo feeling. Now four games into the series there's no denying that the campaign is starting to lose some of its moxie, yet there's just enough revelation here for fans to cling to. But let's be honest. You're going to decide to buy based on its multiplayer component and this is where it delivers in spades. Master Chief may be retired, but calling this a Halo game is no reach.