Xbox 360
Ghostbusters: The Video Game
Gamer Reviews
42638 Reviews
8.50
NA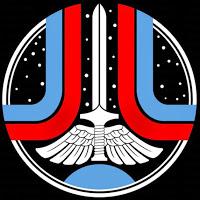 7.50
As a piece of fan service, "Ghostbusters" is basically perfect. As a video game, it's pretty good. The game is brisk, diverse, and mostly a lot of fun. Voice acting by the original cast is welcome, though the story is basically a retread of tropes and classic situations. Still ... it's probably better than any subsequent movie we'll get in the franchise, so it's go that going for it!
Aggregate Gamer Reviews
7.60
Ghostbusters does right by its source material, but more importantly, it ensures that the wacky, imaginative world conceived by Dan Akyroyd and Harold Ramis way back when feels at home in a video game. It may stop and start on occasion, but it's got a whole lot of heart. If you remember the movies fondly, then you'll want to experience Ghostbusters' over-the-proton-pack view of this funky world.
7.00
Just as the gameplay is a mixture of brilliance and baffling genericness, the visuals are equally varied. When everything's kicking off, proton streams are being fired from all directions, ghosts are swirling about in the air and traps are being let off, Ghostbusters is an impressive sight - even if the frame rate struggles at times. Character models are superb, the locations are varied and the visual effects are great, but the lip syncing is terrible, the environments are sparsely decorated and the load times are bordering on horrendous.
7.50
It's all fun, but not something I can see being a long-term love affair. It's also a little baffling why cooperative multiplayer wasn't implemented for the main story campaign. The gameplay feels tailor-made to allow a group of friends to traverse it together, and it's disappointing that anybody bothered to do multiplayer in the first place without making a co-op campaign a priority.