Gamer Reviews
127434 Reviews
8.97
NA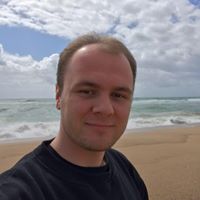 8.00
One of the best Xbox exclusives and one of the reasons I bought a Xbox 360. I admit that I never played the multiplayer but the single player run was one of a kind compared to other games even today. Gears of war is a most if you have a pc or xbox believe me its a microsoft classic now.
Aggregate Gamer Reviews
9.40
Gears of War is a must-have game, pure and simple. Epic has effectively created a new gaming universe, and the rich story of planet Sera holds its own with the likes of Hyrule, City 17 and the Mushroom-friggin'-Kingdom. A game so gorgeous, both visually and aurally, that is this fun to play comes along only a handful of times a console generation.
9.50
Gears of War presents its world extremely well. While the story may not be very fleshed out, the world and the sense of atmosphere make it compelling. Gears of War is a fantastic journey that takes advantage of what the Xbox 360 has to offer, and shouldn't be missed.
10.0
We were wary of Gears of War and its hype-fueled debut, but actually playing this magnum opus has shoved all doubts from our extremely critical minds. If you own a 360, you owe it to yourself to buy this game (and an Xbox Live account... and broadband internet service if you don't already have either of those). If you like guns at all, you owe it to yourself to buy a 360 just for Gears of War - you will not be the least bit sorry.