Xbox 360
Gears of War: Judgment
Gamer Reviews
74033 Reviews
8.96
NA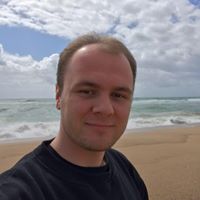 7.90
Honestly this was the least good game in the series and it doesn't really offer anything of note really. The only things I really liked about this game was the boss fight and the new Markza sniper rifle. Besides that then I didn't feel like this game was any different or better than the previous entries.
Aggregate Gamer Reviews
9.20
People Can Fly is exactly what Gears of War needed. The Bulletstorm developer brings a bold new energy to Epic Games' excellent (but overly familiar) action series. It presents such refreshing and disruptive ideas to Gears of War: Judgment's campaign that it has an effect comparable to the original's in 2006. During the introduction, the sights are almost impossibly beautiful. Halfway through, I realized this is the best third-person shooter around. By the end, it's clear that it's paving a path other developers could (and hopefully will) follow.
8.10
Gears of War: Judgment tells the story of a squad that refuses to do things by the book, but while it risks a certain amount of backlash from fans that balk at its minor changes, this soldier is content to operate within established parameters and focus on doing his job, one twenty-minute-or-so mission at a time. It's solid, it's capable, it fits with the identity of the series. In short, it's Gears.