Gamer Reviews
311636 Reviews
9.00
7.73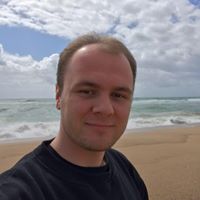 9.50
The greatest GoW game they ever made and one of the top 10 Xbox 360 games. I never played the multiplayer that much but its single player story is so amazing that its hard not to get hooked on this series after playing this game.
Aggregate Gamer Reviews
9.00
Few games offer up as much as Gears of War 3, and even fewer manage to do it this successfully. This is quite easily the best Gears of War yet, weaving excellent core mechanics together with the renewed perception of an ever-maturing developer. Once again, Epic has successfully iterated on a series that most other developers are still desperately trying to imitate.
9.00
That conventional wisdom about dinosaur brain size? Mostly fallacious. Because the T-Rex had to hunt its prey on the run, it evolved excellent eyesight and a large brain. The conclusion of the Gears trilogy exhibits a similarly accomplished blend of might, scale and evolutionary rightness.