Gamer Reviews
311959 Reviews
9.00
NA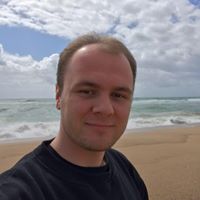 9.50
The greatest GoW game they ever made and one of the top 10 Xbox 360 games. I never played the multiplayer that much but its single player story is so amazing that its hard not to get hooked on this series after playing this game.
Aggregate Gamer Reviews
8.00
Gears of War 3 is a great game indeed, one that fans will most assuredly adore. It does lack that unique, intangible spark that the past two games had, but that does not mean it's a poor game in any way. I have my disappointments, but I cannot claim I had a bad time. That Gears of War 3 doesn't quite live up to expectations is only a testament to how high Epic raised the bar in past efforts, and that it's still a superior encounter despite any setbacks speaks highly of its enduring quality.
9.00
Gears of War 3 boasts the best co-op and multiplayer of the series, by far, easily making up for the less-than-satisfying campaign. The end of the trilogy may not live up to your epic expectations, but somewhere in the tenth – or hundredth – hour of Beast and Horde 2.0 modes, you'll forgive it.
9.00
That conventional wisdom about dinosaur brain size? Mostly fallacious. Because the T-Rex had to hunt its prey on the run, it evolved excellent eyesight and a large brain. The conclusion of the Gears trilogy exhibits a similarly accomplished blend of might, scale and evolutionary rightness.