Gamer Reviews
253288 Reviews
8.99
7.87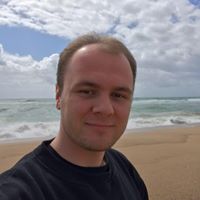 9.00
Even though Gears of War 3 is the best entry in the series I liked this one the most. The story and gameplay is simply amazing.
Aggregate Gamer Reviews
9.50
It's not absolutely perfect, it's fairly similar to the first game, and it can be boiled down to a simple war game about killing aliens. But Gears of War 2 delivers on all its promises and accomplishes almost everything a big sequel should--keeping its distinct identity while buffing up in every possible category. Unless you're already a confirmed hater or have absolutely no interest in ripping locust apart with some of gaming's most badass weaponry, don't think twice.
9.50
It has non-stop action, fresh gameplay, varied environments, an engrossing storyline, multiplayer that will have people busy for years to come, and some of the nastiest and coolest kills I've seen in a videogame. It has its flaws when it comes to the technical side of multiplayer and the last act of the campaign and the voice acting might turn some off. Still, none of that comes close to holding back Gears of War 2 from its destiny: being one of the best games available on the Xbox 360.
10.0
It's clear that no one set out to break things that worked before, and the most dramatic steps were taken in an effort to widen the game's appeal to players who might not be good enough to play it, otherwise. But it takes on this task without dumbing itself down and alienating the people who already liked the first game. Academically, it's interesting to see this balancing act in motion. But all you really need to know is that Gears of War 2 is a terrific, kick-ass shooter with enough stuff in it to keep you busy for a pretty long time.