Xbox 360 - DLC
Far Cry 3: Blood Dragon
Trailer, Gameplay, & Screenshots
About this game
Developer: Ubisoft Montreal
Summary
Far Cry® 3 Blood Dragon is THE Kick-Ass Cyber Shooter taking place on a bizarre open-world island crawling with evil. Welcome to an 80's VHS vision of the future. The year is 2007 and you are Sargent Rex Colt, a Mark IV Cyber Commando who's fighting against a cyborg army gone rogue. Your mission: get the girl, kill the baddies, and save the world. Experience every cliché of a VHS era vision of a nuclear future, where cyborgs, blood dragons, mutants, and Michael Biehn (Terminator, Aliens, Navy Seals) collide.
Gamer Reviews
29005 Reviews
9.48
NA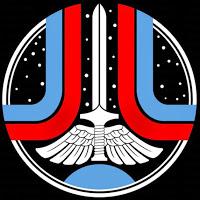 7.70
I'm the exact target demographic for the references, shlock, and humor that "Blood Dragon" offers, so I may be biased ... but I thought this game was a blast. As a side-project in the "Far Cry" franchise, this game lacks the polish of its siblings, but the punctuations of '80's bombast make up for it. A fun and memorable diversion.
Aggregate Gamer Reviews
9.00
Far Cry 3: Blood Dragon is so bad that it's oh-so good. Though it doesn't aim to be the best shooter open-world experience ever, it's thoroughly gratifying—the amazing title screen, the jokes in loading screens, the heavily synthesized soundtrack, the whole damn thing. Throughout its roughly fifteen hours of gameplay, campaign and free-roam missions combined, Blood Dragon manages to transform much of its flash into actual substance.
8.50
There's joy in the discovery. Finding all those videotapes isn't busywork for busywork's sake, after all: there's a hysterical film description in it for you, and maybe a weapon upgrade to boot. You could easily double those hours if you go in search of every collectible, perform every side mission, and take down a few dozen dragons along the way. You don't have to love the decade of Rubik's Cubes and Pac-Man Fever to get a kick out of Blood Dragon. But if you do, then all the better: this action-packed shooter will strike all the right synth-pop power chords.
8.00
Even as simply a pure action game, Blood Dragon would be worth a look, but for those who appreciate the retro futuristic style that it bathes in, it's an absolute treat. If you grew up on films like Aliens, Predator, and The Terminator, you simply can't go wrong here. Younger fans of shooters in general will also likely be pleased, though they may not appreciate the humor.