Gamer Reviews
159401 Reviews
8.95
NA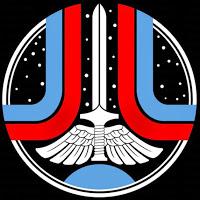 8.00
A great action RPG, and at the time, a one-of-a-kind experience on the system. Influential and memorable, "Fable 2" does a lot of things right to make it stand the test of time.
Aggregate Gamer Reviews
7.50
Fable II, though incredibly flawed in numerous ways, is a damned good game. The combat is remarkably satisfying, the story is incredibly effective, and there are flashes of brilliance in some of the game's moral quandaries. You'll have to slog through a very frustrating few hours in order to get to the good stuff, but once you've gotten over the game's incredibly obvious flaws, you'll find one of the most emotionally evocative games ever made.
8.00
In the end, your enjoyment of Fable II will hinge on what is important to you in this type of game. If you are looking for an engrossing story with loveable characters, this might not please you. However, if you are looking for an impressive gameplay experience with tons of replayability, I could not recommend Fable II more. While it may have, once again, fallen short of being a classic, it is a large improvement over the first game despite its numerous weak points.
8.50
It's hard not to get sucked into Fable II. The world is so charming and your choices so profound, that it's easy to look past the game's shortcomings. The punishment for death is pointless and the story carries little weight, but the experience is still immensely rewarding. It's easy to lose hours to trivial tasks, and discovering all the secrets tucked away creates a truly memorable adventure. The new ideas presented here may not change the future of gaming, but there are some noteworthy additions that make this feel completely unique.