Xbox 360
Dust: An Elysian Tail
Trailer, Gameplay, & Screenshots
About this game
Summary
As the mysterious warrior, Dust, your action-packed journey will take you from peaceful glades to snowy mountaintops and beyond. At your disposal is the mythical Blade of Ahrah, capable of turning its wielder it into an unstoppable force of nature, and the blade's diminutive guardian, Fidget. Battle dozens of enemies at once with an easy-to-learn, difficult-to-master combat system, take on a variety of quests from friendly villagers, discover ancient secrets and powerful upgrades hidden throughout the massive, open world, and uncover the story of an ancient civilization on the brink of extinction as you fight to uncover your own past.
Gamer Reviews
34612 Reviews
7.51
NA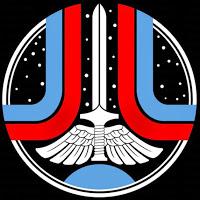 7.70
Stylish and slick hacking and slashing, with lots of exploration and story touches. An intriguing and memorable action experience.
Aggregate Gamer Reviews
10.0
That Dust is largely the work of one lone developer makes it all the more impressive, but the circumstances of the game's development aren't even a consideration when you consider how good the game is at face value. Cramming this many elements into a single downloadable game seems like an audacious move, but Dust pulls it off with confidence, style, and heart, resulting in a game that deserves to be played by a lot of people.
9.00
Combined with its story, Dust owes much of its atmosphere and success to its truly gorgeous art and original, often complex music. Almost every backdrop is a hand-crafted gem that is aided by music that shifts in depth and tone at just the right moments to create a beautiful sense of setting and atmosphere. As with the writing and acting, there's a simple harmony at work between the art and music in most levels that works so well as to be virtually invisible....
8.40
When all is said and done, Dust is one heck of a good time. Its story is great, but even when you aren't watching a cutscene or listening to the competent voice acting, you will get plenty of joy out of simply seeing numbers pop up over your enemies' heads in swarms. Still, Dust may not being everyone's bag of tricks. Anyone who is put off by furry art will probably be a little creeped out by the rather realistic dimensions of some of the animal characters in the game.