Gamer Reviews
92906 Reviews
8.99
NA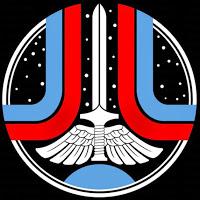 8.00
One of the better survival horror games of the generation, filled with ghastly creatures, weird weapons, and lots and lots of blood. It's disgusting and creepy and challenging. Recommended.
Aggregate Gamer Reviews
10.0
Dead Space would be a great game no matter who made it, but I'm more impressed with it since it's coming out of EA. That bastion of the annualized sequel is finally taking some risks with original games, if not always original ideas, and in this case the risk paid huge dividends. You've probably seen most of Dead Space's parts in other games from time to time, but you've rarely seen them assembled this well.
9.00
Dead Space is a remarkable game from a well-tread genre that manages to stand out from its competitors in almost every way, from visual presentation to engaging story, innovative combat mechanics to fright factor. Whether you're looking for a terrifying horror experience or a deeply story-driven adventure that will keep you engaged for 15-20 hours, Dead Space is a fantastic game that you should not pass on.
8.80
Normally games that borrow a lot of elements from others end up being less than the sum of their parts, but for everything Dead Space borrows it gives something back. The atmosphere is Metroid Prime, and the structure is Resident Evil, but everything else is all its own. The strategic dismemberment, mixture of weapons and supernatural abilities, and relentless intensity make for a game that you'll be scared to keep playing, but won't want to stop.