Gamer Reviews
41547 Reviews
8.96
NA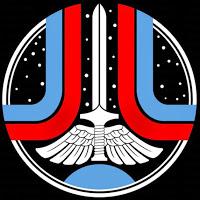 8.20
When this game was released, I really needed it. That "Zelda"-inspired format of adventure and item collection feels like coming home, and the fact that it was included in this fast-paced, brutal, and stylish hack and slasher was a nice touch. Well paced and all dressed up in a evocative style, "Darksiders" remains a memorable and fun adventure. Great voice acting by Mark Hamill!
Aggregate Gamer Reviews
8.00
Darksiders doesn't do anything new or groundbreaking, but it does a fantastic job of putting together some of the best elements from other games to make something that isn't entirely original but is still incredibly fun to play anyway. War's adventure is polished, and even though it doesn't achieve everything it set out to do entirely, it's definitely a fantastic, fun game with good looking graphics and silky smooth animation - and it's a great synergy of the values of the RPG and Action genres.
8.20
If you're looking for a good action/adventure title to fill the void left by the relative dearth of games released in this genre, then Darksiders fits the bill nicely. It's an extremely technically proficient game, and it accomplishes everything that it sets out to do with flying colors. However, Darksiders only crime may be that they set their sights too low. This game hits the bullseye in the center of the target, but I couldn't help but wish that the target was a little higher towards the heavens.
8.00
While you can explain a lot of things about Darksiders by listing off other games that are directly referenced during the adventure, the game doesn't feel like some simple clone. If you like Nintendo's Zelda games and want to see an altered, darker take on its concepts, portions of Darksiders will absolutely blow you away.