Xbox 360
Castlevania: Lords of Shadow
Gamer Reviews
24379 Reviews
8.95
NA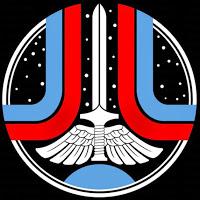 8.00
Solid fantasy hack and slash, in the vein of "God of War." Impressive enemies and set pieces, with plenty of collectibles and powerups to get along the way. While it's not the classical "Castlevania" experience, "Lords of Shadows" helps push the franchise to the next level.
Aggregate Gamer Reviews
7.50
Pretty much anything you would expect to find in a Castlevania game is not to be found here. But fans of combat-heavy action adventure games will have fun if they can excuse a lot of mindless button mashing and a couple technical issues. The developers have successfully adopted ideas from several popular games (God of War, Shadow of the Colossus, Uncharted, Resident Evil) but that also means this isn't a very original effort. In the end, I'd rather play a more traditional 2D Castlevania game, but there is no denying that this is a beautiful and enjoyable change of pace.
7.50
The combat is great and the boss battles are quite memorable, but it degenerates when those core ideas clash--when Castlevania ignores what it does so well (action) for the sake of creating a more diverse experience. The problem is that diversity ultimately adds nothing notable except for shallow adventure elements and frustration. It's a good start for a series in need of some new blood--so to speak--it's just unfortunate so much of it comes from other games and not an original source.
8.00
While it takes some time to find its own identity, Castlevania: Lords of Shadow is a solid Gothic action game that is competent in all areas - but never outstanding in any of them. There are occasional moments of brilliance, but they are few and far between. It's never really bad (except for the Titan's Graveyard level), but it's never really great, either. That said, it looks really, really nice.