Xbox 360
Call of Duty: World at War
Gamer Reviews
357261 Reviews
8.50
NA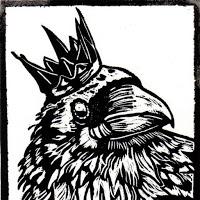 10.00
Masterpiece. Its comes with good maps, weapons , sensitivity really good. good sensitivity with good aiming. weapon sounds amazing, ost is good, game story is good, zombies. Its gold.
Aggregate Gamer Reviews
8.50
Call of Duty: World at War has ensured a proven level of technical quality, particularly in the multiplayer arena. On the other hand, one of Modern Warfare's strengths was its fresh approach, and by embracing a familiar setting and familiar mechanics, World at War achieves greatness but falls short of excellence. This is only a bad thing if you are expecting this game to top its benchmark predecessor.
9.00
The WWII shooter suddenly became incredibly dated, yet Treyarch was a year into development. Whether the sheer number of doubters spurred the team on or the extra development time just allowed them to make the game they were truly capable of doesn't matter. What matters is that Call of Duty World at War is a stunning game that doesn't miss a beat from start to finish and includes one of the most feature packed multiplayer components of any game released this year.
6.00
Ultimately, Call of Duty: World at War feels completely unnecessary. It's not bad, but most of the good stuff is only good because Infinity Ward made it and released it last year. It's unfair to say that this is an expansion pack because it has a bit more meat than that, but it's barely much more. With an awful campaign and a multiplayer that is fun but completely appropriated, this game can't hold a candle to the last.