Xbox 360 - DLC
Borderlands
Gamer Reviews
237532 Reviews
8.99
NA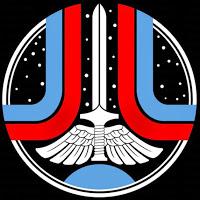 7.50
Addictive but mostly fluffy looting and shooting. Influential and memorable but not without some slop in the gameplay and grind in the pacing. Great sense of humor.
Aggregate Gamer Reviews
8.00
Gearbox should be praised. Borderlands is unique, it's different, and it's hard to classify. But it's not for everyone. It's not for the stereotypical CoD/Halo crowd. It's not revolutionary, but it is interesting. And, crucially, it's a hell of a lot of fun, but only, long term at least, in co-op. When you're standing over the corpses of Skags, Midget Mutant Psychos and Badass Bruisers, having pounded on a heavily guarded compound with three mates, you can feel the adrenaline pumping. This, despite what they say about the guns, is what Borderlands is all about.
8.00
The structure of Borderlands makes it feel like an MMO game that doesn't require you to rely on groups of other players to enjoy. Though it's probably better when you're playing online with friends, playing alone is still perfectly fine. It's also one of those games that's so strong in parts that its shortcomings become almost glaring by comparison. As such, the game's barebones story, lackluster AI, and insufficient player trading options are real disappointments that prevent the game from reaching its full potential.
8.00
Borderlands lacks the charm of Fallout 3, Mass Effect, or Half-Life 2, but it does offer a crap-ton of 'roided-out bandits, effed-up dog things, giant spider demons, and screeching pterodactyl beasts to shoot with a crap-ton of guns. And that's really what it's about – finding weapons and shooting things with them. You have to assign a skill point now and then, and there's kind of a story, but those things don't matter much.