Gamer Reviews
157989 Reviews
9.48
NA
8.00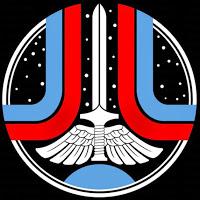 7.50
Improving in several significant ways, "Borderlands 2" is a worthy shooter, but mostly only if you've got a friend and don't mind meandering through a grindy, forgettable story.

9.30
A very weird game but in a very positive way. A very robust first person shooter, strong RPG elements (that actually matters), very different storytelling and lots and lots of guns. This is second best shooter after Halo series in my opinion. A must play.
Aggregate Gamer Reviews
9.20
Everything that was great about the original Borderlands has been amplified and improved to make Borderlands 2 more focused, more satisfying, and utterly hilarious. Whether you're playing alone or with friends, the brash outlandish attitude will keep a smile on your face, and as soon as you're done, you'll want to instantly start another character and do it all again.
7.50
Co-op and excellent writing make Borderlands 2 worth checking out, but it can't escape occasional bouts of fatigue and repetition. It creaks somewhat under the pressure of needing to be more without the lightning-in-a-bottle newness that propped Borderlands up. The shooting still lags behind other first-person frontrunners, and combat too often feels like an afterthought in Borderlands 2's enormous world. It's often mired in the design problems of the genres it borrows from.
9.00
Borderlands 2 preserves the best parts of the franchise while also making numerous, much needed improvements to areas like narrative and class skill design. Additional visual customization options would make it better, and the occasional technical issue takes away from the experience, but overall this is an excellent shooter no one even remotely curious should overlook. Prepare to level. Prepare to loot. Prepare to get lost in the hilarious, bizarre and wonderful world of Pandora.