Gamer Reviews
157984 Reviews
9.48
NA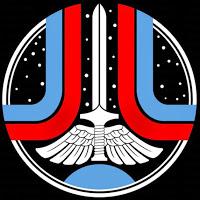 7.50
Improving in several significant ways, "Borderlands 2" is a worthy shooter, but mostly only if you've got a friend and don't mind meandering through a grindy, forgettable story.

9.30
A very weird game but in a very positive way. A very robust first person shooter, strong RPG elements (that actually matters), very different storytelling and lots and lots of guns. This is second best shooter after Halo series in my opinion. A must play.
Aggregate Gamer Reviews
8.50
Additions, refinements, and fixes all combine to create an appreciably improved experience, one that fully delivers on the promise of the first game. While Borderlands felt empty at times, this sequel is bursting with content and brimming with life, making it an absolutely delightful way to spend hours and hours and hours of your free time.
9.00
Whatever minor speedbumps the game has, however, are easily dismissed when faced with the core package; it's simply fun as hell to run around gunning up Pandora. The deliberate, constructed continuation of what made the first Borderlands such a sensation is never hard to spot in its sequel, even if actual innovation almost exclusively takes a backseat to tradition.