Gamer Reviews
143231 Reviews
8.99
NA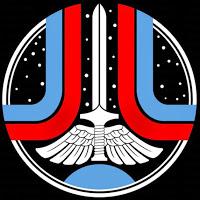 9.00
Legitimately stunning, shocking, and exciting, "Bioshock" goes down rightfully as one of the best games of the X360 generation. Worthy and intriguing even today.
Aggregate Gamer Reviews
9.70
BioShock stands as a monolithic example of the convergence of entertaining gameplay and an irresistibly sinister, engrossing storyline that encompasses a host of multifaceted characters. This is an essential gaming experience.
10.0
BioShock is to the FPS genre what Super Mario 64 was to platformers, what Chrono Trigger was to RPGs -- such a drastic leap forward that you wonder if it will ever be topped. Whether it will or won't be is largely irrelevant; what matters is that, after BioShock, the first-person shooter will never be the same.
10.0
The concept, characters and pacing are all leagues above the current competition; the genuinely shocking twists are worthy of a feature film. Unlike a movie, however, the experience here is always a personal one - a quest of discovery, a search for identity. Most remarkably, while the answers you desire do exist, the game does not give them away easily.