Trailer, Gameplay, & Screenshots
About this game
Summary
The game takes place in the aftermath of the Calamity, a catastrophic event that suddenly fractured the city of Caelondia as well as the surrounding areas of the game's world into many floating pieces, disrupting its ecology and reducing most of its people to ash. Players take control of the Kid, a silent protagonist who awakens on one of the few remaining pieces of the old world and sets off for the titular Bastion, where everyone was supposed to go in troubled times. The only survivor he meets there is an elderly man named Rucks, the game's narrator, who instructs him to collect the Cores that once powered Caelondia.
Gamer Reviews
30312 Reviews
8.50
NA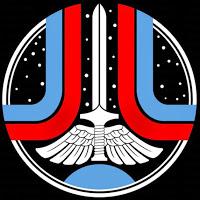 8.50
A unique, deep, and satisfying action rpg. It's variety, both in the worlds and the weapons, are memorable and satisfying. Recommended!
Aggregate Gamer Reviews
9.50
Microsoft's Xbox Live Summer of Arcade has quickly become synonymous with high-quality, original games. It seems like each year there's one title to stand out from the rest. Braid, Shadow Complex, and Limbo come to mind. Maybe I'm jumping the gun a little bit here but I'm pretty confident in saying that, when all is said and done, this year's gem will be Bastion. It's once in a blue moon that a game this special comes along.
8.00
Aside from gameplay, as is the way with some of the more artsy-leaning XBLA games, Bastion's story falls disappointingly flat once you strip away its stylish façade. Yes, it's presented in an engaging way that held our interest to the end, in large part because of the amazing narration that carries through the entirety of the game. The slick presentation though merely masks a story that's a fairly standard dressing up of a typical fetch quest.
8.70
Though the game feels well conceived as a whole, there are a few shortcomings and limitations underneath its thoughtful and hardy design. The narrator is a good gimmick, but his constant commentary soon grows intrusive and doesn't quite match the game's visual tone. The beauty of the detailed environments sometimes obscures problems or pitfalls, and a few late-game revelations aren't quite what they're cracked up to be.