Trailer, Gameplay, & Screenshots
About this game
Summary
The game takes place in the aftermath of the Calamity, a catastrophic event that suddenly fractured the city of Caelondia as well as the surrounding areas of the game's world into many floating pieces, disrupting its ecology and reducing most of its people to ash. Players take control of the Kid, a silent protagonist who awakens on one of the few remaining pieces of the old world and sets off for the titular Bastion, where everyone was supposed to go in troubled times. The only survivor he meets there is an elderly man named Rucks, the game's narrator, who instructs him to collect the Cores that once powered Caelondia.
Gamer Reviews
30314 Reviews
8.50
NA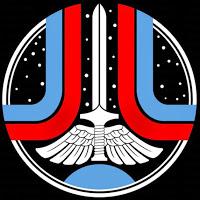 8.50
A unique, deep, and satisfying action rpg. It's variety, both in the worlds and the weapons, are memorable and satisfying. Recommended!
Aggregate Gamer Reviews
9.00
Brilliantly – and this is a game of a hundred glittering brilliances – Bastion's monologue doesn't just react to the big, world-rupturing decisions that occur towards the end of the adventure, but to your moment-to-moment fancies at every step of the way.
8.00
Aside from gameplay, as is the way with some of the more artsy-leaning XBLA games, Bastion's story falls disappointingly flat once you strip away its stylish façade. Yes, it's presented in an engaging way that held our interest to the end, in large part because of the amazing narration that carries through the entirety of the game. The slick presentation though merely masks a story that's a fairly standard dressing up of a typical fetch quest.
6.50
Is the game worth playing? Certainly. It's a decent little adventure that will provide enough solid gameplay to be worth the money. Just make sure one expects no more than that, and it'll be a most worthy purchase. Bastion is fun enough for what it is, but it does not transcend to the levels that it would like you to believe it does.