Xbox 360
Alan Wake's American Nightmare
Gamer Reviews
23284 Reviews
7.99
NA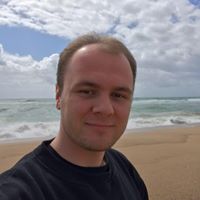 6.00
The best i will say about this game is that it was ok.
The gameplay is about the same as the original AW game so nothing new there except it had better weapons.
The story is a bit dull and it can get confusing if you haven't already played the original game either so nothing interesting there.
In other words it was a ok game but not one i will play again for a long time.
Aggregate Gamer Reviews
7.75
I didn't feel as connected to Alan's world or story, which were the main draws for me in the first game, but the gameplay is streamlined and improved in this sequel. American Nightmare is not quite as gripping of an experience, but I certainly got my mystery-laden, flashlight-burning fun out of it.
8.80
As it stands now, there is nothing like it on the Xbox LIVE Arcade and overall it is a very good game. The combat is enjoyable, the varied enemies offer up a decent challenge, the visuals are slick, and the sound is solid. That being said, the story can come across as a jumbled mess and the character development is simply not there. At the end of the day American Nightmare was a great experience it is one that has me looking forward to perhaps a true sequel.
6.00
Whilst ambitious, the promise in Alan Wake's American Nightmare never materialises. The elementary combat system is entertaining, but ultimately overshadowed by a hopelessly contrived plot. Mr Scratch's presence could have been something special, and it's regrettable that his performance is throwaway. As with the rest of the game, a lack of cohesion and clear thought from Remedy ensures American Nightmare feels like a missed opportunity.