Gamer Reviews
63777 Reviews
8.97
5.60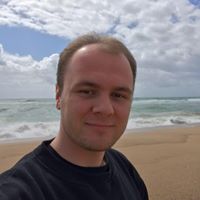 7.50
Alan Wake is a very different type of game. It's gameplay feels unique and the story itself is deep and mysterious which I must say that I liked when I it for the first time but I wouldn't try it again anytime soon and while I did enjoy the game and do consider it worth playing I don't see it as something that exciting.
Aggregate Gamer Reviews
8.50
The clever storytelling ties in with the dreary atmosphere, building on the fear established from the very beginning with subtle use of lighting and a moody musical score. Unfortunately, the path you march down rarely offers any surprises, which makes your actions take on a by-rote feeling after a while. But the combat is so satisfying that it's largely able to overshadow this misstep. Alan Wake is a riveting adventure that will keep you glued to the screen until the very end.
9.00
Alan Wake has some very definite faults, but this is still a superb experience that manages to outweigh all of its problems with some truly unique and special moments, tons of character and a story that manages to be convincingly inventive despite its tendency to veer into somewhat silly territory. Anything it could do to irritate the player is quickly made up for with a consistently striking character, intriguing cutscene, or thrilling stand-off against an encroaching force of possessed and gibbering mountain hicks.
10.0
A brilliantly told story, excellent voice acting, and an atmosphere so unnerving you'll sleep with the lights on for a month. If only it came with a bottle of instant amnesia so that you could play it for the first time more than once. Unless you're allergic to excellent storytelling or have an unnatural fear of pine trees, play this immediately.