Wii U
The Legend of Zelda: Twilight Princess HD
Gamer Reviews
15050 Reviews
9.70
NA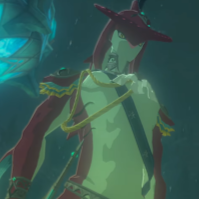 9.80
I love it. My second Zelda game.
This is how remasters should be
9.40
The good:
-the graphics
-the subtle lore open to interpretation
-the best dungeons of the franchise (next to skyward sword)
-the fighting gameplay (not complexe but really badass)
-some memorable characters
-the horsefights
The bad:
-the wolf gameplay wich is kinda boring (wether it is collecting light, fighting the black monsters or even the platforming)
-the hyrule field, as always, is a big empty space
-0.6 for the issues mentioned above
Aggregate Gamer Reviews
8.00
It is, essentially, the same game, just in HD—and to be fair to Nintendo, that's all the company ever promised it would be. But if this is the only Twilight Princess re-release we'll get, I do wish they'd gone further with it, updating the models and controls and generally making it feel less like a GameCube game (especially for that steep $60 price tag).
8.00
Tap the Wolf Link amiibo that comes with some versions of the game to your GamePad and you'll be swept off to a series of combat challenge rooms indistinguishable from those in the Cave of Ordeals from the original game. Changes like these aren't the draw here for Wii U owners. The surreal, sometimes menacing story, the later dungeons, and the magically specific and soulful characters are what made Twilight Princess worth playing ten years ago, in spite of its very real flaws, and they're what makes it worth playing today.
8.60
The Legend of Zelda: Twilight Princess HD holds plenty of memorable moments that've stood the test of time, and Nintendo's high-definition update does a lot to modernize its look and feel. This cleaner, fresher presentation is still noticeably and disappointingly flat in some ways, but just past that are some of the best puzzles and dungeons to be found anywhere in the series.