Wii U
The Legend of Zelda: The Wind Waker HD
Gamer Reviews
95648 Reviews
9.77
NA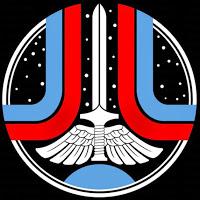 8.20
Pure Zelda gameplay with a few unique spins. The art style isn't my favorite, but the overall experience is worthwhile and engaging.
This is how a remaster should be
Aggregate Gamer Reviews
9.60
It is everything I could have hoped for in a remake as it has gameplay that doesn't feel dated, it has spectacular HD graphics, it improves most of the problems from the original, and it incorporates fantastic use of the Wii U GamePad. Other than a few frame rate issues I find very little fault with this game as it feels almost perfect, which is why I highly recommend Wind Waker HD to any Wii U owner and Zelda fan alike.
10.0
Wind Waker HD is proof that the 3D Zelda formula peaked on the GameCube and has yet to truly be improved upon. While players wait for a new Legend of Zelda that utilizes all the special abilities of the Wii U, this HD remake is the best version of the best Zelda game to date. And here's hoping that returning to Wind Waker gave Nintendo the inspiration to one day top it.
9.00
Nintendo has done a valiant job of breathing new life into what was already an exceptional Legend of Zelda title. It has taken the game's timeless art style and given it a glorious new sheen thanks to HD technology, while also making an extensive amount of worthwhile improvements to previously flawed aspects of the gameplay.