Wii U
The Legend of Zelda: The Wind Waker HD
Gamer Reviews
95662 Reviews
9.77
NA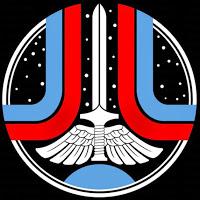 8.20
Pure Zelda gameplay with a few unique spins. The art style isn't my favorite, but the overall experience is worthwhile and engaging.
This is how a remaster should be
Aggregate Gamer Reviews
9.80
As a returning fan, I couldn't have asked for much of a better treatment. The Legend of Zelda: The Wind Waker HD holds up as a marvelous game full of unique and wonderful surprises that remind me why it's the best of the 3D Zeldas. If you've never braved this amazing seafaring adventure, the Wii U version offers the definitive way to experience a story that's both charming and elegant.
8.00
The Legend of Zelda: The Wind Waker HD is a loving restoration of a bold and beautiful adventure, with Nintendo shifting some elements of the original game's aesthetic, and streamlining the pace where it had occasionally sagged. The Wind Waker is a game about a young hero saving the world from the past actions of old men, but its HD update reaffirms that Nintendo's most colorful Zelda game remains timeless.
9.00
Wind Waker's story is unchanged, but is still effective. One of the most sharply-focused iterations of Link joins forces with a capable Zelda against a Ganondorf whose motivation is so well-drawn that one might actually feel a shred of sympathy for him - all set against the backdrop of one of the best and most different iterations of Hyrule.